Halloween Secret
Posted on Oct 23rd, 2011 in
Tips
As we near that time of the year when All of the cute Ghouls come out, I thought I'd let you in on a artist secret tip! About sixty percent of the painting that you see below was painted with a very rare and hard to find utensil. Hard to find because it lurks in the dark, in your very own kitchen closet! Of course some will have never used it because the handle did not seem to fit their hand and in the world of plastics and nylon and acid dipped and "Swiffers", you may have a hard time procuring one of these.
Yes, It the everyday common "BROOM-STRAW"!
Used on the short Blunt end, it is great to stIpple in leaves and bushes.
Used on an angle you can hit and drag for larger masses of leaves.
Used on it's side, as you would a snare drum brush, you get long uneven strand of wheat like reeds.
You can spread the bristles of the broom straw to get even wider coverage or squeeze together, to get an even finer point
Used as a dry brush, you can get the grains of wood highlighted and shadowed.
So go mug Harry Potter and steal his broom and try it!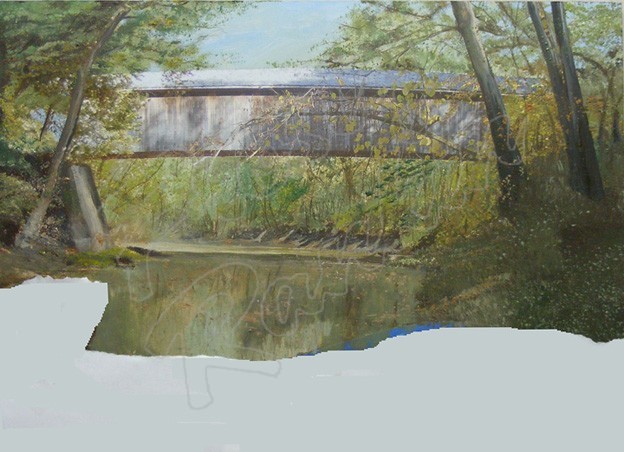 Here are a few close-ups the see the effect the broom-straw gives you!